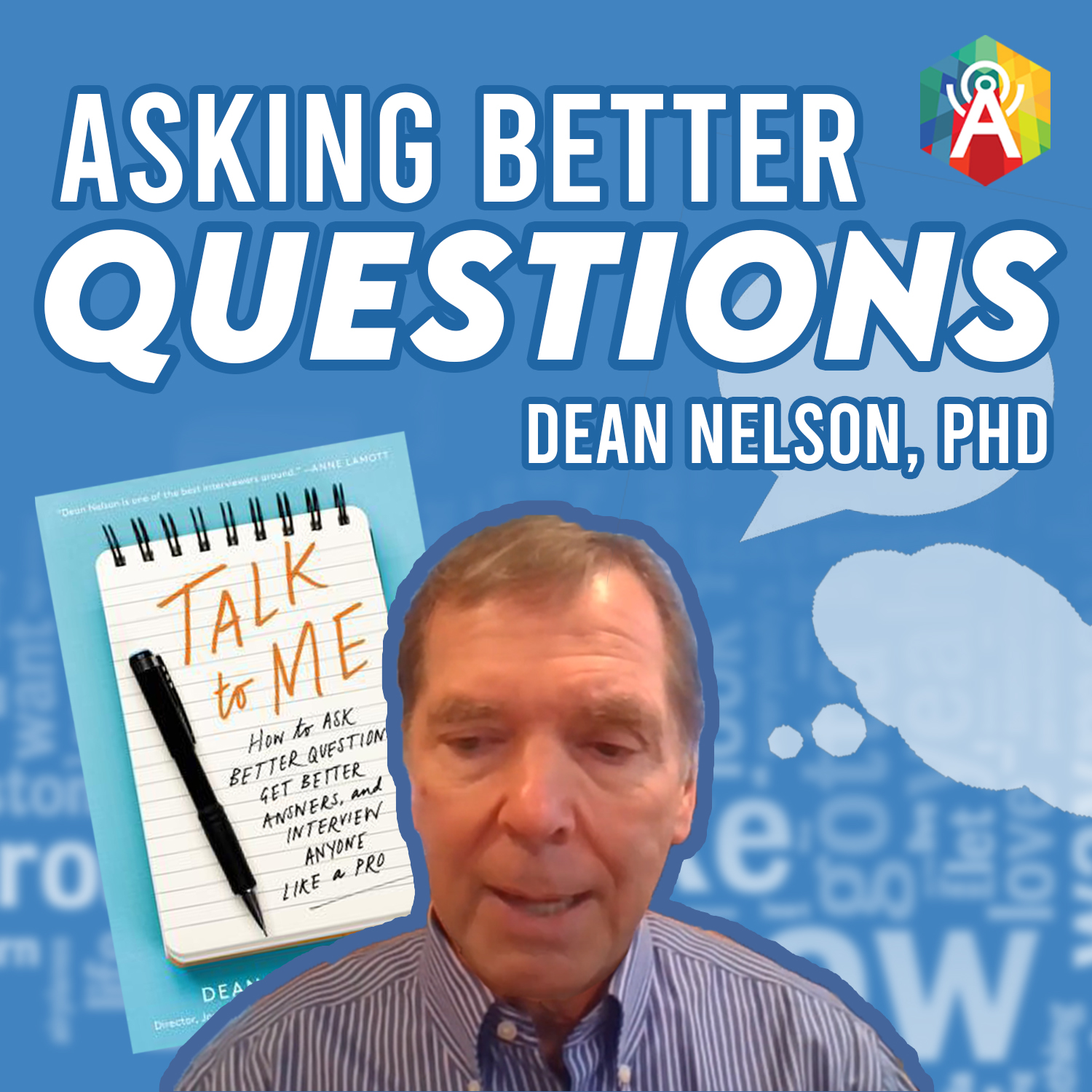 In this episode, my guest is Dean Nelson, PhD - author of "Talk to ME: How to ASK BETTER QUESTIONS, GET BETTER ANSWERS, and INTERVIEW ANYONE LIKE a PRO." We talk about various topics surrounding interviewing, the state of journalism at large, how to be authentic and many other topics any podcaster and youtuber should listen to to hone their craft.
Dean shares interesting stories and experiences he had during his lengthy career filled with interviews with such greats as Ray Bradbury, Anne Lamott, Philip Yancey, Dave Eggers, Amy Tan, Bill McKibben, Donald Miller, George Plimpton, Kareem Abdul-Jabbar and Bill Moyers.
Dean Nelson is a founder and director of the Journalism Program at Point Loma Nazarene University in San Diego. He is also a founder and host of the annual Writer's Symposium by the Sea. A forty year veteran journalist, Mr. Nelson's byline has appeared in publications such as the New York Times, Boston Glove, USA Today and many others.
---
Apodcast.com - Listen, Learn, and Share. Stream original podcast shows on the NEXTGen podcasting platform for curious people and lifelong learners. If you are a life-long learner, an independent thinker and an explorer looking to broaden your horizons, learn something new, then you found your new home.
Don't forget to like the video, hit the subscribe button, and click the notification bell to get more of apodcast.com. Done with this episode? Binge watch our other episodes - there's a lot of them!
Get an in-depth look at this topic on our blog: https://medium.com/@adrianwsinclair
📽️ Subscribe to our YouTube channel: https://www.youtube.com/apodcast
📕 Join my Quora space: https://bit.ly/apodcastquora
🔊 Stream this podcast on Spotify: https://bit.ly/apodcastonspotify
🙌 Join our Facebook group: https://www.facebook.com/groups/2266073637018886/
👍 Like our Facebook page: https://www.facebook.com/apodcastshow/
📷 Follow us on Instagram: https://www.instagram.com/adrianwsinclair/
💭 Got something for us? partnerships@apodcast.com