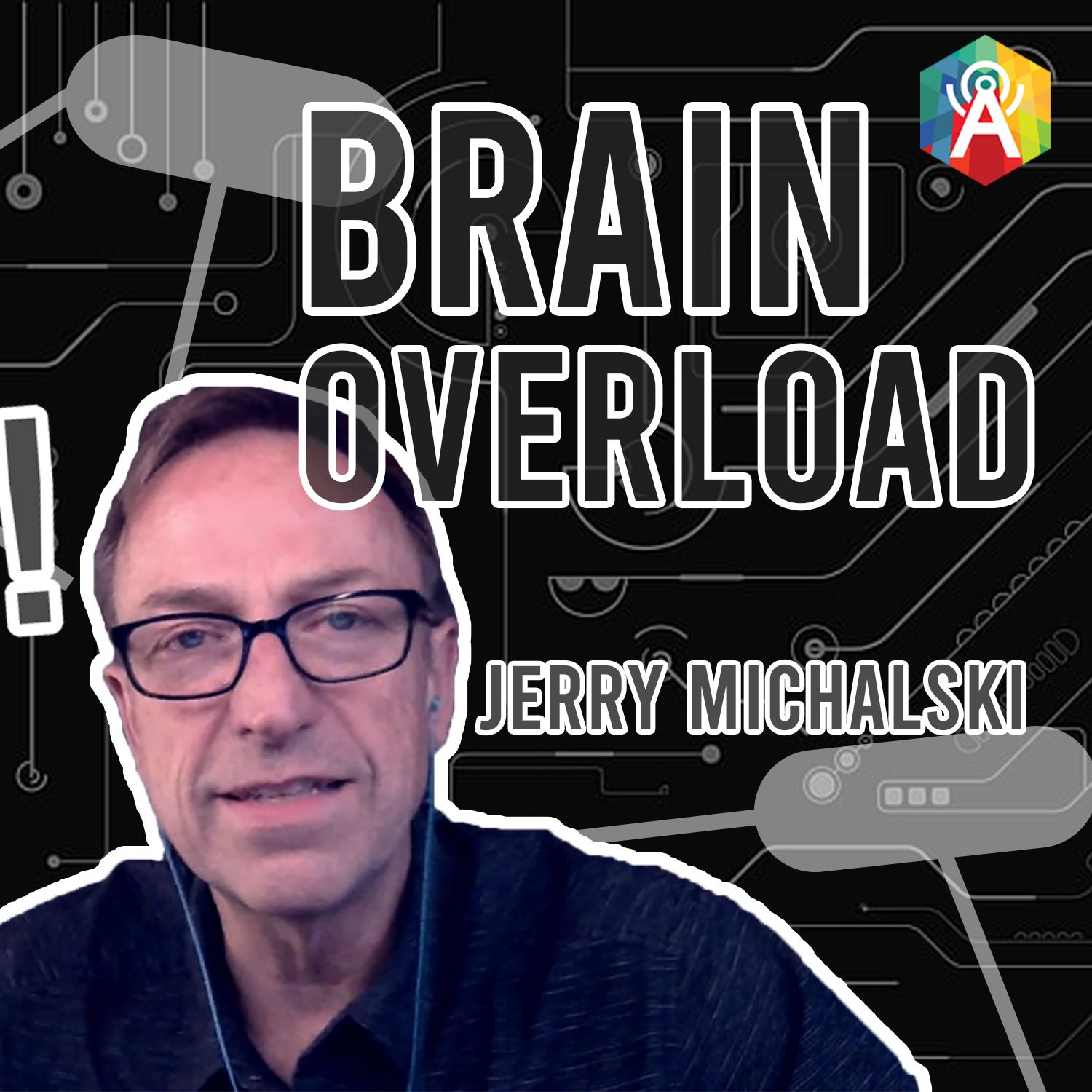 Info Overload? This Software Might Solve That! 
Jerry Michalski is a technology consultant and founder of a think-and-do-tank called REX (the Relationship Economy eXpedition) and former managing editor of the technology newsletter, Release 1.0, from 1992 to 1998. He also has the world's largest mind map with over 400,000 thoughts/nodes and 800,000 links using TheBrain - a mind-mapping software. Join host Adrian Sinclair and Jerry Michalski as they explore how he is using the software, how it has helped him organize data and information, and how TheBrain and other mind-mapping softwares can be used as storytelling tools.
🌐 Jerry Michalski's website: https://www.jerrymichalski.com/
💼 Jerry Michalski's Linkedin: https://www.linkedin.com/in/jerrymichalski
---
The Adrian Sinclair Show focuses on real conversations with interesting people, exploration of interesting projects, topics, and ideas worth talking about. New episodes stream every Monday, Wednesday, Friday, and Sunday 7AM MT.
---
Apodcast.com - Listen, Learn, and Share. Stream original podcast shows on the NEXTGen podcasting platform for curious people and lifelong learners. If you are a life-long learner, an independent thinker and an explorer looking to broaden your horizons, learn something new, then you found your new home.
Get an in-depth look at this topic on our blog: https://medium.com/@adrianwsinclair 
📽️ Subscribe to our YouTube channel: https://www.youtube.com/apodcast 
📕 Join my Quora space: https://bit.ly/apodcastquora 
🔊 Stream this podcast on Spotify: https://bit.ly/apodcastonspotify 
🙌 Join our Facebook group: https://www.facebook.com/groups/2266073637018886/ 
👍 Like our Facebook page: https://www.facebook.com/apodcastshow/ 
📷 Follow us on Instagram: https://www.instagram.com/adrianwsinclair/ 
💭 Got something for us? partnerships@apodcast.com